Safety Tips and Viewing Information on the 2017 Solar Eclipse
Will the 2017 solar eclipse be visible in Tampa FL?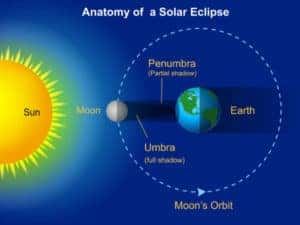 You don't have to be completely dedicated to science or space to enjoy a solar eclipse. It's a phenomenon that appeals to the wonder of many as the moon rarely crosses our view of the sun. This is especially the case because a solar eclipse is more or less magnificent depending on your viewing angle. Will the solar eclipse be visible in Tampa FL, and to what degree?
How much will the sun be eclipsed in 2017?
The 2017 solar Eclipse is being called the Great American Total Solar Eclipse, as a belt of locations running from Oregon to South Carolina will experience a total solar eclipse. The eclipse will happen on August 21, 2017 and last between 2 minutes to 2 minutes and 30 seconds.
That said, we won't be seeing a total eclipse here in Tampa. Instead it will be a partial eclipse, with a maximum of 81.42% coverage. It will last 2 hours and 56 minutes total, starting at 1:17 and lasting until 4:14, with peak visibility at 2:49 p.m.
It's always important to wear solar eclipse glasses, or make your own viewer, during this type of event. It may be tempting to think the partial obstruction of the sun makes it safer to go ahead and stare, but it could prove damaging.
Solar Eclipse Viewing Parties
What's better than viewing the solar eclipse? Sharing the experience. There are a few solar eclipse parties you can attend here in Tampa.
Free Solar Eclipse Party at MOSI
It should be no surprise that the Museum of Science and Industry should be hosting a viewing party.  MOSI will be livestreaming the NASA event, have telescopes fitted with special solar filters and hands-on activities. The event and parking are both free, and doors are open from 1 to 3:30 p.m.
All ages are welcome to this viewing party at the 78th street community library, which will take place from 1 p.m. to 4:30 p.m. There aren't many details about specific activities, but free eclipse glasses will be handed out for those who attend.
Is there a viewing party we missed? Share the details with a comment here at the Brandon Volkswagen Blog.